Riverside Township was established on September 24, 1870, when four sections were de-annexed from Proviso Township by action of the County Board.
The Township is bound by Harlem Avenue on the east, 22nd Street on the north, 39th Street on the south, and North Riverside's 9th Avenue through the forest preserve, Brookfield Zoo, and the Hollywood section of Brookfield on the west.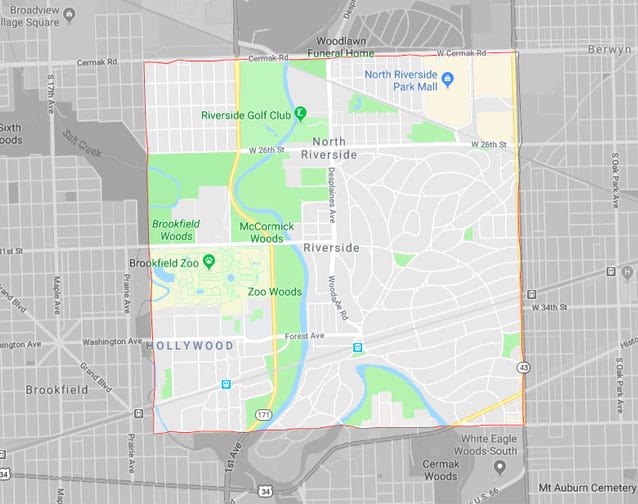 The office is currently located on the 1st floor of the historic Riverside Town Hall building and strives to provide valued services and general, financial aid to the residents of the community.
If you have any further questions regarding the provided services listed on this website, you can call the Township Office at (708) 442-4400, or contact the office by email at [email protected]
To search a directory of all Elected Officials in Cook County that serve the Riverside Township area, one can visit the Cook County Clerk's website here: https://www.cookcountyclerkil.gov/service/directory-elected-officials